Why Settle for GOOD, When You Can Be GREAT!

WOMEN ONLY! Bring your gently-worn work clothing for Making Changes' Walk-In Closet and help other women take a step up in life in style - and earn tickets for fabulous prizes.

Being the BEST You! Why Settle For GOOD, When You Can Be GREAT!

The Most Fun & Fabulous Fashion Event for Women in Calgary!


Why you should be there:

1. Do you really need a good reason to have a fabulous Girls Day? We will talk about fashion, relax with friends, sip on wine, learn fun and fantastic fashion tips and watch a fashion show.
2. We love helping others so let's support the Walk In Closet for Women.
Bring in women's business attire and be entered to win fabulous prizes
One piece of clothing gets you a free raffle ticket, 5 pieces gets you 5 raffle tickets, etc. You'll be entered to win fabulous prizes!
3. Who Doesn't like fabulous prizes?
A Personal Shopping Trip with Miss Helen
Financial Consult with Michelle Hennessey
Marketing Consult with Handler Inc.
And Many, Many More!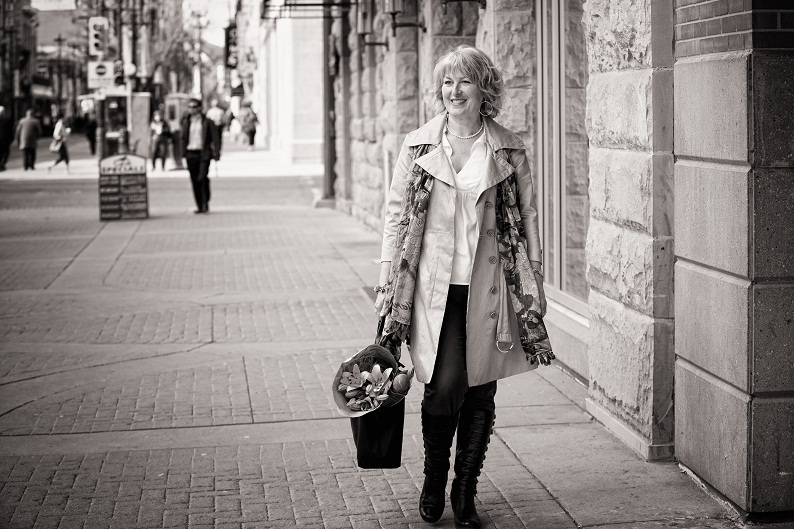 Under the guidance and teachings of Helen MacGillivray of Miss Helen's Image Consulting- a certified stylist trained in New York and France, you'll develop your very own Stylish Approach to your life.

Our mission is to educate the fabulous women who attend so they will stay, snack, play and be entertained. In addition to learning about fashion, you will be able to visit our selected exhibitors and network - not to mention all the prizes.
You'll walk away with a fabulous goodie bag and be infused with invaluable information that will help you continue to develop your Stylish Approach.

The event is divided into three segments:
Segment 1: Power of Image & Personal Style Development
Dressed to kill...Image is important, not only because it affects how you think, feel and act but also because it affects how those around you will react towards you. This informative segment will shine a whole new perspective on the importance of image. The second half of this segment will help you to recognize and develop your own Personal Style leaving you confident in all your future purchases. Not understanding your personal style is the number one reason why most of us struggle with finding the right pieces to work into our wardrobes.
Segment 2: Body Analysis & Colour Analysis
Your natural silhouette is the one within which your body would generally feel most at home. This session will uncover what your natural silhouette is and discover what cuts and styles will work best on you. Have you ever wanted to learn how to accentuate you assets or better yet, camouflage your challenging areas? Look no further because Miss Helen has all the answers.
Colour in the human body is not as brilliant as that found in nature. We have to look more closely to find the colour in the human body, and we learn to express it more brilliantly in our clothing.
Learn how to create a cohesive outfit that will have you feeling like your most confident and fabulous self.
What silhouettes, shapes and fabrics work best for your body type

How to dress your proportions and properly accent features

Who designs clothing that is best for you and where to look

Quick tips for shopping -- sure bets and red flags before you try something on

The best colours to complement your hair and skin tone

How to keep your style fresh and confident
Segment 3: Fashion Show
This interactive session will uncover and discuss how to mix and match pieces. Need to give your wardrobe a facelift, Miss Helen will show you how you can turn your look in one of effortless chic.
Fashion Show

Commentary by Miss Helen and select contributors


Transition pieces, how to take a look from day to night